Join us at Battle of the Sexes with Muffen Moses! Every year this is a spectacular event; the one you do not want to miss! It is the Hair Competition and Concert supreme!
Of course this special night is hosted by the one and only Celebrity Host Glynn Jackson!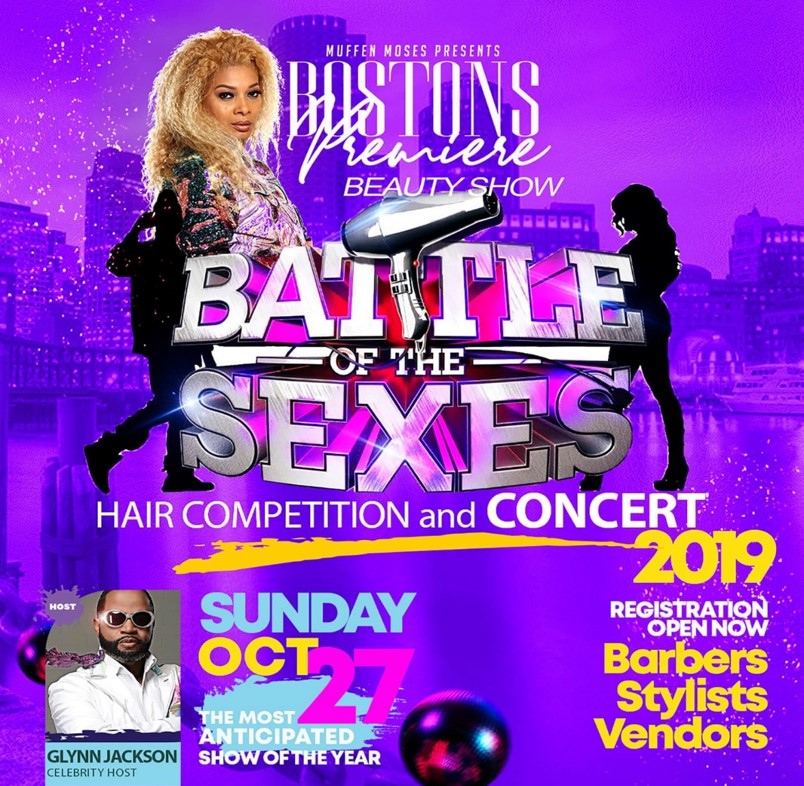 More about Muffen:
Award-Winning Hair Artist/ Educator Offering 30+ Years of Excellence – Muffen, a native Bostonian has cosmetology in her DNA. She is President/CEO of Muffen's International Salon who has now taken her vision bi-coastal; making her mark in Hollywood. While known for launching Boston's Official Finest Stylist International Hair Competition & Show, last year she successfully brought the same high impact experience to LA. Muffen possesses passion, talent and shear knowledge of the art of hair design and the industry. Her impact has garnered a number of noted awards in over 38 competitions. She was also the winner on the second season of BET's Tears, Shears & Beauty. Muffen was featured on the Tyra Banks show and Big D's House on the A&E Network. Her love for the craft and desire to teach others explains why her classes are known to have standing room only. She is a mainstay in the business of all things hair!