Rebuilding Women was formed in 2013 by its founder, Danette Perry. Danette persevered to fight beyond these life challenges herself. Upon seeing her strength to not be bitter but better, to move past the pain, heal, forgive, and most important to stand strong in her wholeness, in which God created her to be. Danette moved upon the tug on her heart to help rebuild women and bring them back to a place of wholeness, no matter the cost.
Rebuilding Women's mission is to help rebuild value in broken women and restore them back to a place of wholeness. Rebuilding Womens' goal is to reach women who have lost their value, self-worth as well as those seeking motivation and inspiration for their lives. In order to break down barriers and tear down strong holds from betrayal, abuse, hurt, and failure. Rebuilding Women provides a place of support, transparent mentorship, a place of security, and strength. Our goal is to help these ladies lift their heads, minds, and spirits in order to build the confidence to not just forward, but upward.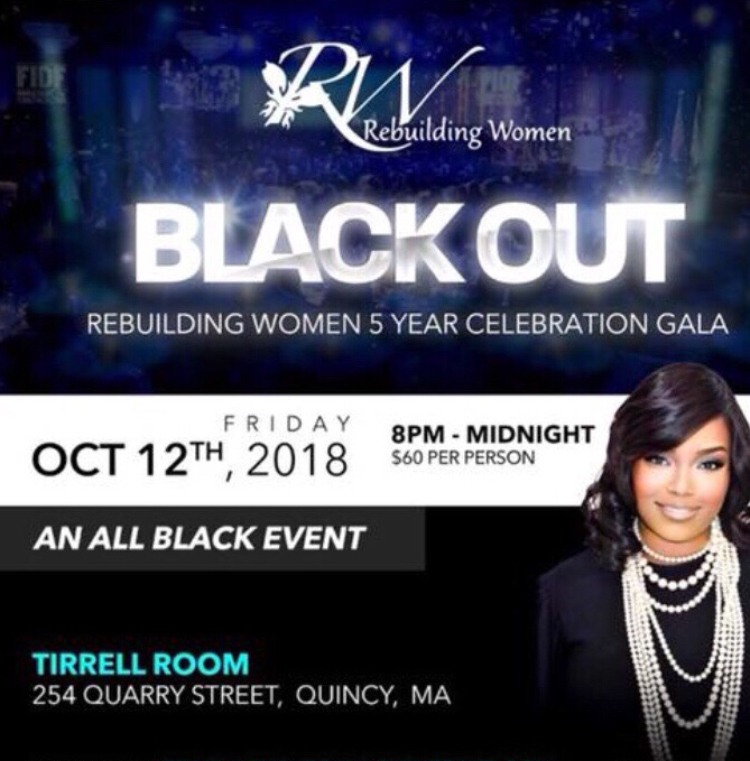 About our Retreat:
Our retreat also served teen girls ages 13-17 in our Girls In Action (G.I.A.) program. G.I.A focuses on the building up of the teen girls, teaching them strength, endurance, communication, social skills, and education importance. Having the GIA program also allows for various mother and daughter experiences of healing, communication, and re-connection. Rebuilding Women has a core team of professional women that are committed to serving the needs of the women and girls that attended the events.
Rebuilding Women held the first Rebuilding Women's Retreat in October 2013 where 265 women and 48 teens registered and showed up to be rebuilt.
This upcoming event October 12th at 8pm is our 5 year Celebration of what the Lord has done for us. This event is held at the Tirrell Room in Quincy, MA